TripAdvisor Award
Chew On This Tasty Tours has been awarded the Travelers' Choice award for 2023! This recognition reaffirms our commitment to delivering exceptional experiences to our guests. Join us as we celebrate this achievement and the journey that brought us here.
What is the Travelers' Choice Award?
The Travelers' Choice award, formerly known as the Certificate of Excellence, is a symbol of excellence in the travel and hospitality industry. It's given to businesses that consistently receive exceptional reviews and ratings from travelers on TripAdvisor. Chew On This Tasty Tours has proudly secured its place among the top 10% of TripAdvisor listings. Read about the guidelines here.
Thank You For This Award!
Thanks to each and every guest who has shared their experiences and left us glowing reviews. Your positive feedback have been instrumental in earning this recognition. We are honoured to have been a part of your culinary adventures.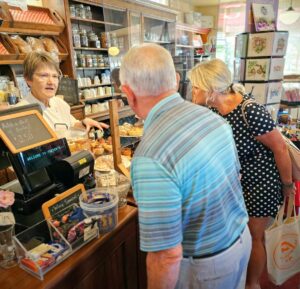 Delicious, Award-Winning Experiences
At Chew On This Tasty Tours, our mission is to curate unforgettable culinary experiences and showcase the vibrant flavours of our favourite destinations. This award is a testament to the unwavering dedication of each destination organization like Discover Surrey Thanks also to the Chamber of Commerce in all of the communities especially in Langley.  There are two business associations in particular that do a fantastic job at supporting their members through the marketing vehicle of our tours in Abbotsford and Maple Ridge. Many thanks as well to our other collaborations including the owners, farmers, makers, bakers and producers.
A Commitment to Earning the Award in 2024
While we celebrate this milestone, we also recognize that it is just the beginning of our journey towards even greater heights. We remain committed to providing unparalleled hospitality to our guests. The Travelers' Choice award for 2023 is a motivation to continuously improve, innovate, and exceed expectations.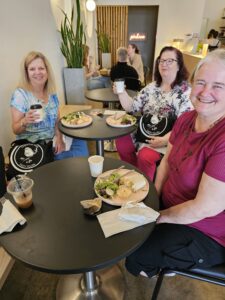 Take an Award-Winning Tour!
Earning the Travelers' Choice award for 2023 is a third year of business milestone for Chew On This Tasty Tours. We invite you to join us in creating unforgettable memories, and experiencing the excellence that Chew On This Tasty Tours has to offer.
Explore and indulge and connect with us! Check out our line up of Tasty Tours here.